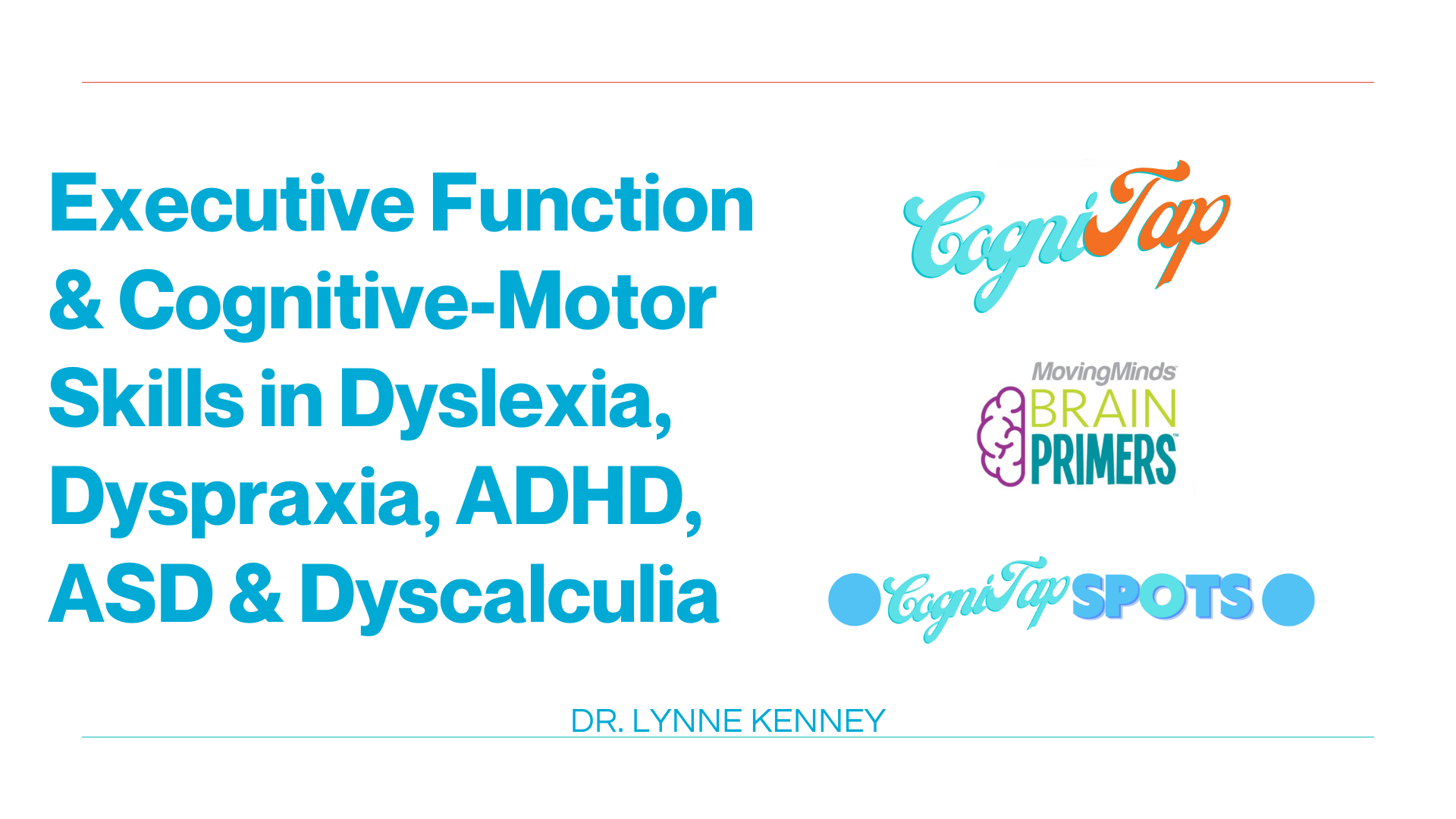 The Kinetic Classroom Professional Development Platform
For the past 20+ years, we have enjoyed developing and sharing with you, executive function coaching and cognitive-motor activities for the classroom, clinic, and home. A warm thank you to all the clinicians and educators who support executive function skill development in your learners.
It's an exciting time in neuroeducation, as we now have the research to inform high-quality interventions to strengthen children's executive function skills.
For 2023-2024 we currently have two new on-demand courses available to clinicians, therapists, teachers, occupational therapists, speech pathologists, physical education teachers, and allied professionals. We will be teaching our courses in the US, Europe, and Canada in person in 2023-2024.

DO YOU KNOW?
Executive Function can be a better predictor of the ability to learn, academic achievement, and life-long success than IQ, particularly in children in high-need and poorly resourced-schools (Blair & Razza, 2007, Huizinga et al., 2018; Cortez-Pascual et al., 2019; Willoughby et al., 2019).

Good executive function is so essential for academic achievement that research indicates executive function is often a better predictor of academic achievement than IQ (Blair & Raver, 2015; Micalizzi et al., 2019).

Children with higher levels of executive function (EF) skills consistently demonstrate higher levels of academic achievement (Willoughby et al. 2019).

Across the lifespan, people with better executive function skills are more socially competent and have higher graduation rates, better employment outcomes, and better mental health (Diamond, 2014; Diamond & Ling, 2020).
Executive Function Skill Deficits are a leading factor in reading, math, learning, and social-behavioral challenges.
We can improve executive function skills by strengthening the neural pathways that underlie learning while raising children's metacognition around their power to exercise and apply their cognitive skills.
In the CogniSuite™ & Building Skills Executive Function courses, we teach cognitive coaching strategies and implement coordinative cognitive-physical activities to strengthen self-regulation, self-control, attention, memory, response inhibition, and cognitive flexibility.
Cognitive and motor neurodevelopmental systems precede learning. When these neural connections are stronger children are better able to realize their academic, social, and behavioral potential.
I. Our 6-Hour Executive Function Course Focuses on Cognitive Skill Coaching Activities and the CogniSuite™ Activities

Our 6-Hour Course integrates content on cognitive skills coaching and classroom cognitive-motor activities. This course provides an in-depth overview of executive function skill research and interventions. In this course, you also receive the Cognitive Stimulus Cards yet, the focus of the course is on Executive Function Skill Building, Assessment and Activities.

Learn about the critical relationship between executive function skills and academic achievement.

Practice the CogniSuite™ cognitive-motor activities to alert the brain and engage executive function skills.

Explore the research regarding co-existing diagnoses including dyslexia, dyspraxia, dyscalculia, ADHD, and ASD from a data-based perspective.

Improve how children learn by teaching them how their brains work.

Learn how to teach children to improve their self-coaching skills with research-based activities to improve attention, memory, planning, organization, time management, cognitive flexibility & self-regulation.

Learn how to have the "cognitive conversation" about executive functions including self-control, attention, and memory with your

students.
This course is divided into 8 sections:
General Workshop Progression
•PART I: Introduction Executive Function and Cognitive-Physical Activities Course
•PART II: The Ready To Learn Brain
•PART III: A. Executive Function Overview
•PART III: B. Executive Function Interventions
•PART IV: Evaluation & Progress Monitoring
•PART V: Organization & Task Completion
•PART VI: Cognitive-Motor Movement
•PART VII: Language, Learning & Dyslexia
•PART VIII: Expert Interviews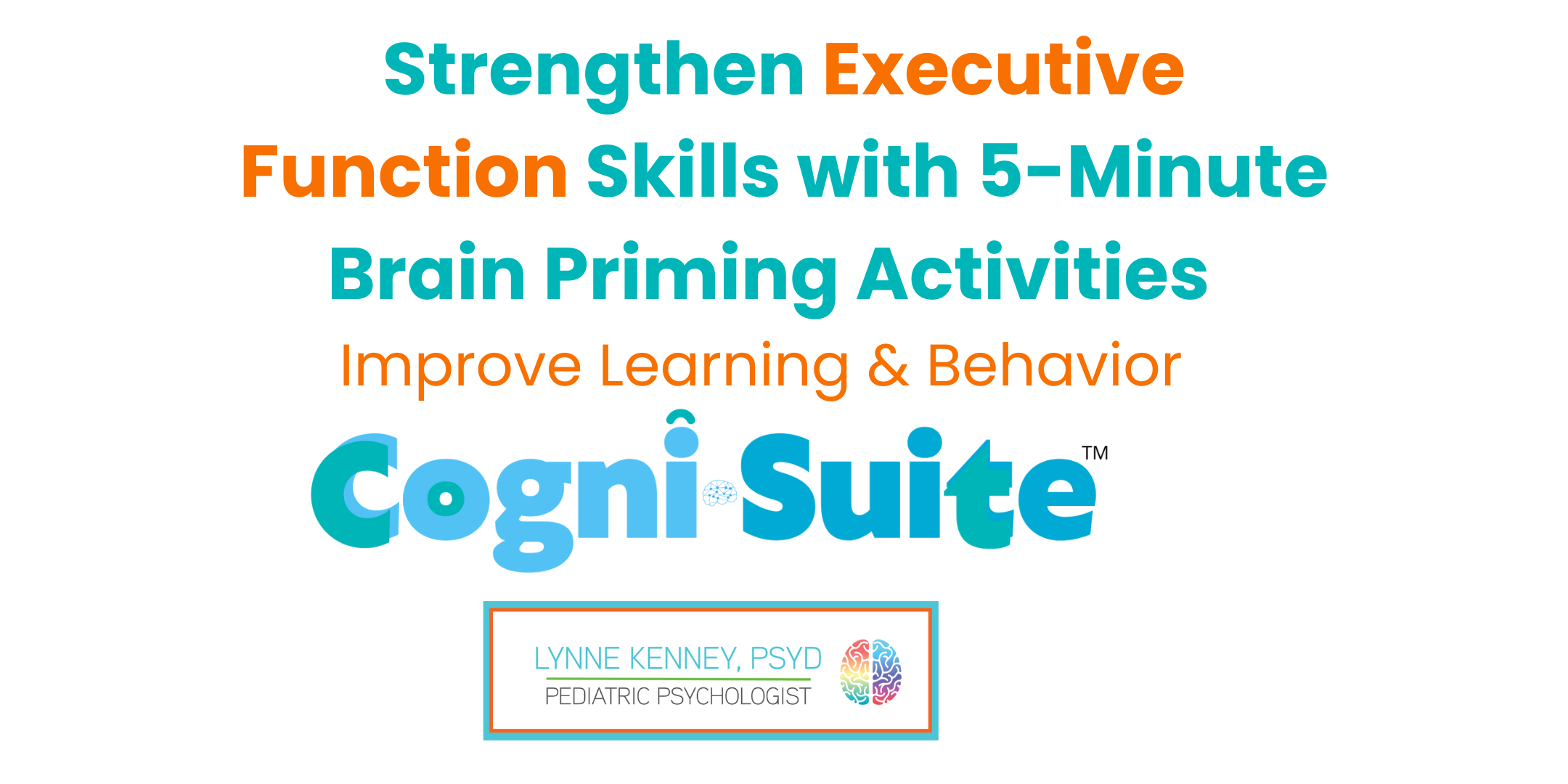 II. Our 4-Hour CogniSuite™ Course Focuses on the CogniSuite™ & Brain Priming Cognitive-Motor Activities
Our 4-Hour Course focuses on the 5-Minute Cognitive-Motor Activities and Rapid Neural Activation Activities. We do review executive function, yet most of the course is on Brain Priming activities for use in the clinic and classroom. We review the activities we use in clinical practice at Wellington-Alexander Center in Scottsdale, Arizona. In this course, you receive the Cognitive Stimulus Cards as well as the Rapid Neural Activation Progress Monitoring Sheets.
Join the 4-Hour On-Demand CogniSuite™ Course to:
Learn how to identify students with executive function challenges

Learn 5-minute activities to improve your students' self-regulation, attention, memory, and impulsivity

Download the CogniSuite™ proprietary cognitive-motor stimulus cards to project on your phone, whiteboard, or smartboard

Learn how to motivate your students to be excited to learn

Bring effective cognitive-physical activities to your classroom, clinic, and home

Learn how to enhance children's cognitive skills with music and movement

Learn how to monitor and document progress in your students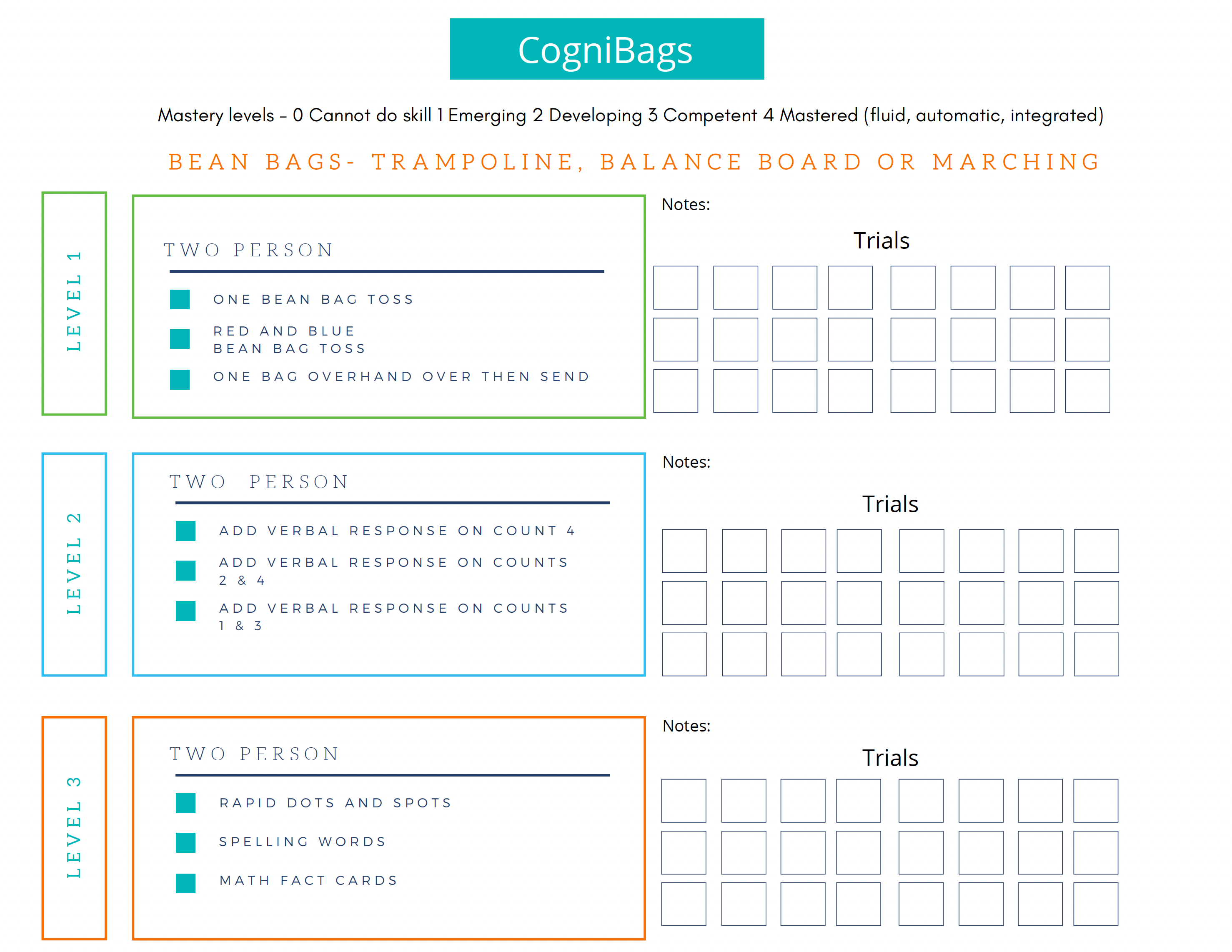 You are welcome to click on the courses below to see a complete overview of learning objectives and content. Each course earns a certificate of completion for professional development hours.