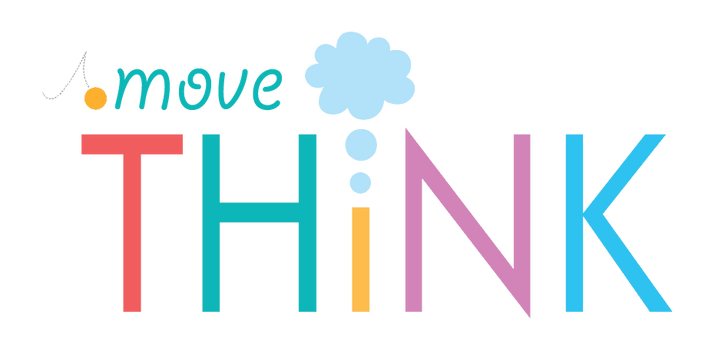 moveTHINK
The Kinetic Classroom - Bringing Cognitive-Physical Activities and Executive Skills Coaching To Classrooms Worldwide
Welcome to The Kinetic Classroom where you will find professional development videos, downloads and activities based on our workshop "Improving Executive Function in the Classroom Cognitive-Physical and Coaching Activities" and featured in our books "70 Play Activities for Better Thinking, Self-Regulation, Learning & Behavior" (Kenney & Comizio), "Musical Thinking", "Bloom" (Kenney & Young) and "Bloom Your Room" (Kenney & Garcia).
Here you will find moveTHINK, 30+ easy-to-see 1-3 minute videos inspiring you to engage your student's (K-5th grade) attention, memory, self-control, response inhibition, cognitive flexibility and self-regulation by incorporating coordinative rhythmic beat-based movement and cognitive coaching activities 1-3 minutes at a time.
We have PreK, middle school and high school cognitive-physical activity programs in development with colleagues in Sweden, the United Kingdom, Greece and South Africa.

The research is clear, classroom physical activity engages cognition and improves achievement (Schmidt et al., 2017; Álvarez-Bueno, et. al 2017; Watson, et. al 2017.) The scientific question we pose is what types of activities in what dose and duration work for which kinds of students (and even adults). As we refine our activities we actively study these questions. Perhaps, your classroom or clinic will be part of our ongoing inquiry.
In moveTHINK you will find activities from our current workshops that will help you bring coordinative rhythmic movement to your classroom, clinic and home, one-minute at a time. We have developed, tested and refined these activities based on over 100 published research studies with thousands of students, educators and parents over the past 20 years.
Applying our visual-cognitive motor movement language called "Spotlight" based on our theory, Musical Thinking, you will see diverse variations applying slow and quick beats in marching, moving, drumming, dancing and even thinking to engage your students and clients 1-3 minutes at a time alerting the brain and enhancing student creativity, agency and collaboration. The rhythm is in your students, once you introduce "Spotlight", their creativity, motivation and excitement may surprise you. It sure inspired us!
Upon completion of the course, you will receive a certificate for 5 hours of professional development that may be used for state re-certification hours or professional development hours.
What the Future Holds...
Based on our executive function course attendee feedback, in 2020, we shall launch Brain Primers with Mike Kuczala and Executive Function Kids Coaching Skill Development cards to engage students in the coaching of their own brains. We have also expanded Musical Thinking to include an advanced visual-motor language for use with teens, adults, sport-related concussion and Traumatic Brain Injury patients. With the rapidly growing science there is still much work to do.
moveTHINK is an empirically-based beginning for you, your students and your children to engage cognition with rhythmic coordinative movement, songs and activities.
If you'd like us to bring research-based cognitive-motor movement activities to your school or clinic let us know [email protected] This year we shall be in Los Angeles, Paris, Chicago, Scotland, the UK and more. We love what we do and are thrilled you are interested in integrating the newest cognitive-movement research in your classroom or clinic.

Interact with our motivated community of caring educators across social media platforms, help us grow cognition in schools, clinics and at home https://linktr.ee/drlynnekenney
Your Instructor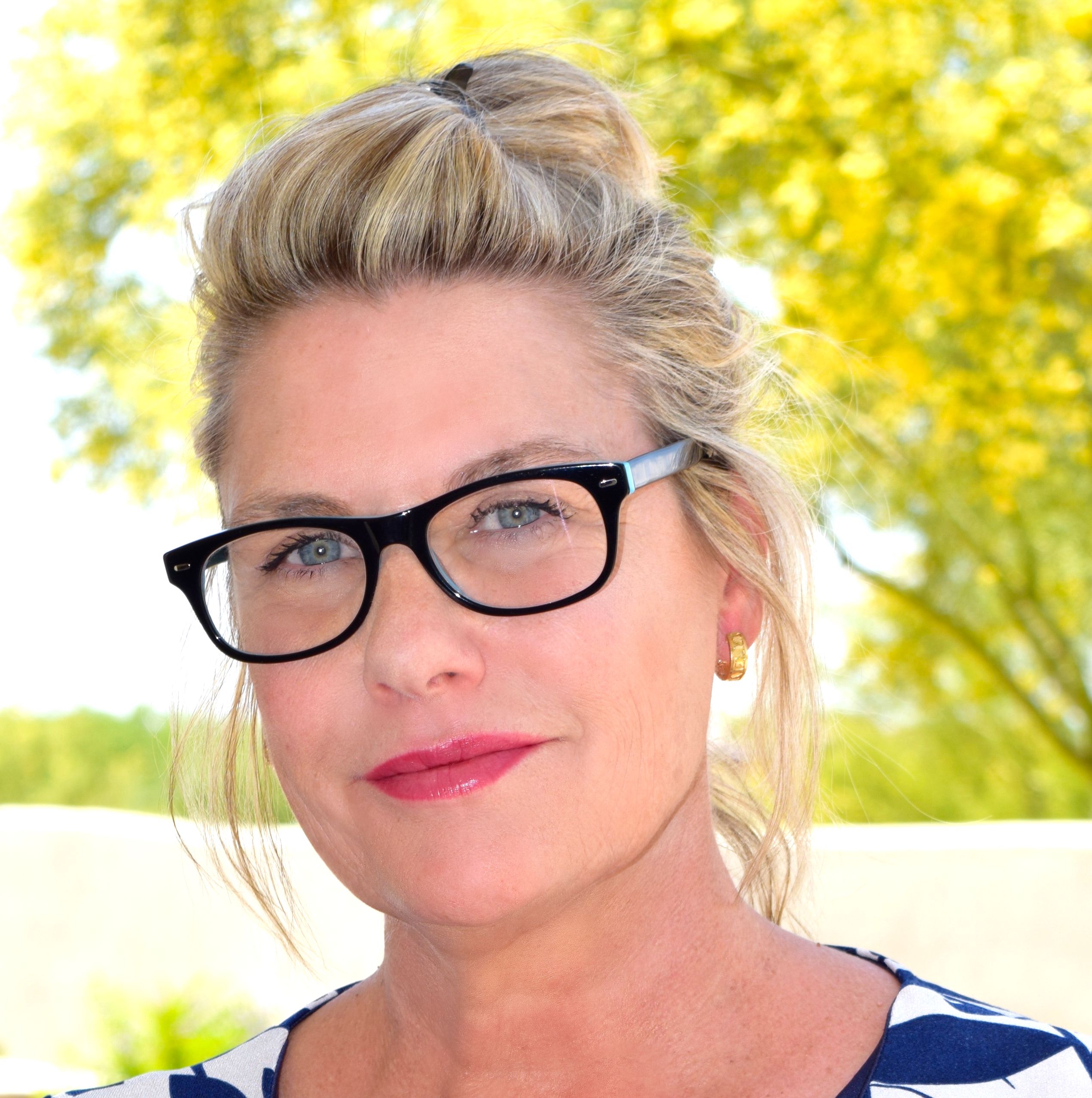 Dr. Lynne Kenney is the nation's leading pediatric psychologist in the development of classroom cognitive-physical activity programs for students grades K-8. Dr. Kenney develops curriculum, programming, and activities to improve children's cognition through coordinative cognitive-motor movement, executive function skill-building strategies, and social-emotional learning.
Dr. Kenney has advanced fellowship training in forensic psychology and developmental pediatric psychology from Massachusetts General Hospital/Harvard Medical School and Harbor-UCLA/UCLA Medical School. She holds a BA in Psychology and an MA in Physical Education from the University of Southern California. Her Doctorate in Psychology is from Pepperdine.
Dr. Kenney's books include 70 Play Activities for Better Thinking, Self-Regulation, Learning and Behavior (Kenney & Comizio, 2016), the Social-Emotional Literacy program, Bloom Your Room™; Musical Thinking™; and Bloom: 50 things to say, think and do with anxious, angry and over-the-top-kids (Kenney & Young, 2015). Her professional development platform The Kinetic Classroom brings executive function education and cognitive-motor movement to educators and clinicians worldwide. In 2017, she co-authored the 5n45 cognitive-exercise program with Bruce Wexler, MD creator of ACTIVATE at Yale C8 Sciences. Fall 2020 brings Brain Primers cognitive movement cards with Mike Kuczala.
Since 1985, Dr. Kenney has worked as an educator in community service from the inner cities of Los Angeles to national organizations such as the Neurological Health Foundation, Understood.org, HandsOn Phoenix, and Points of Light (Generation On). She values closing the education gap in poverty and enjoys working with Title I schools.
Course Curriculum
Welcome to The Kinetic Classroom
Available in days
days after you enroll
Cognitive-Physical Activity Concepts
Available in days
days after you enroll
Cognitive-Physical Movement Programs THINK & Spotlight
Available in days
days after you enroll
Frequently Asked Questions
When does the course start and finish?
The course starts now and is updated frequently. It is a completely self-paced online course - You decide the pace at which you wish to watch. The move2THINK course on The Kinetic Classroom shall run until December 2019.
How long do I have access to the course?
This specific course runs until, December 2019. Then we will evaluate content, revise or initiate a new course.
You have many activities, will you be adding more?
We have over 30 lessons currently available to you, we shall be adding videos regarding research and activities as appropriate.
If I have not taken your training may I still buy this course?
This course is available to all educators, parents, and clinicians interested in adding movement with thought in their work, schools or homes. If you find anything hard to understand email us
[email protected]
, we appreciate feedback and shall likely answer your concerns with new videos.
In your LIVE training you speak of your interest in High Need Schools, may we also get this course?
Yes, since 1985, I have been dedicated to community service. Your entire school or district may use benefit from the research and activities in the move2THINK course. If you wish entire school or district access simply email me
[email protected]
What if I am unhappy with the course?
We appreciate your interest in executive skills and movement to improve cognition. We would never want you to be unhappy! If you are unsatisfied with your purchase, contact us in the first 30 days and we will give you a full refund. We are very interested in your feedback so email us at
[email protected]
with suggestions. The work we do is constantly evolving based on new research, your opinions matter to us.