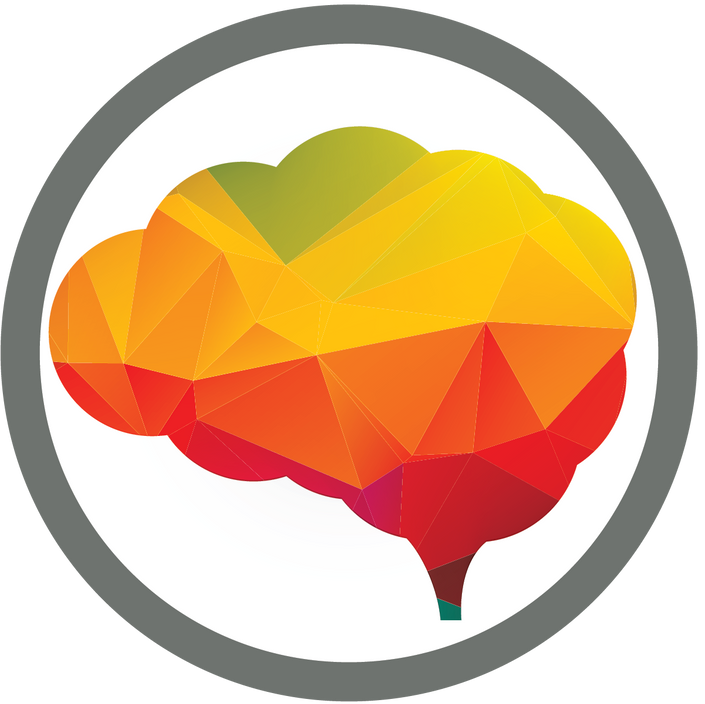 The Crispiani Method of Cognitive Motor Training & Activity Gym Exercises
Cognitive-Motor Training, Champion Pressing Practice & Activity Gym for Neuro-Motor Activation in Dyspraxia, Dyslexia, Autism and ADHD
Watch Promo
Welcome to The Crispiani Method (Level 1) of Cognitive-Motor Training for Dyspraxia in Neurodevelopmental and Learning Challenges
There has never been a more important time than the present to understand the role of motor coordination challenges in Dyslexia, ADHD, and Autism Spectrum Disorder. Many children have dyspraxia, yet it often goes unidentified, impacting their lifelong academic, language, and social development.
Over 80% of children with #ADHD and 60% of children with Reading Disorder meet the criteria for at least one additional diagnosis (Willcutt & Pennington, 2000a, 2000b). Dyspraxia, motor impairment or developmental motor coordination (DCD) disorder co-exist in 25-50% of children with ASD, dyslexia, and ADHD (Kirby & Sudgen, 2007; Nicholson & Fawcett, 2011).
Using the SPARK study database, the largest ASD sample in the United States, Bhat, 2020 found that at least 86.9% of the children with ASD are at risk for DCD throughout childhood and adolescence. Yet, only 31.6% of children were receiving physical therapy services (Bhat, 2020).
In this 6-hour workshop, Professor Piero Crispiani and Dr. Eleonora Palmieri present Level I The Crispiani Method of cognitive-motor movement developed and revised in Italy over the past 40 years. This training was conducted live online via Zoom worldwide in November, 2020. Participation in this Level I of training is a pre-requisite to taking the Activity Gym 2-hour Training April 19, 2021.
Key Principles (Adapted from The Crispiani Method 2016)
1. Dyslexia and Dyspraxia are not a pathology but a 'human condition'
2. The Crispiani Method works to improve the dyslexic profile: 'We can….we must'
3. The Crispiani Method is a rehabilitative intervention/ therapy that aims to improve skills, not to bypass them
4. Dyspraxia makes us question: "What is happening in childhood today?"
5. Dyslexia is not a disorder of learning, but it disturbs learning
6. Dyslexia is a sequential dyspraxia
Professor Crispiani recognizes that dyslexia is considered phonological in origin, his approach integrates the fundamental motor components of Dyslexia as a dyspraxia, as a space – time dysfunction that is common and similar to other syndromes such as ADHD and Autistic Spectrum Disorder. Dyslexia is a disorder of praxis, with particular reference to the sequences and the fluidity of the executive functions relating to spatial-temporal organization and lateral dominance. The visual and auditory perception is dysfunctional in terms of sequential processing and there is difficulty with rhythms.
Slowness and the disorder of executive functions in terms of sequential/procedural dysfunction (based on the concepts of space and time), inform the basic concepts of The Crispiani Method. Learning differences such as Dyslexia and Dyspraxia are characterised by a lack of coordination of actions and in Dyslexia there is often poorly established lateral dominance (dyslaterality).
Demonstrating the scaffolded cognitive-motor activities of The Crispiani Method from simple seated activities to complex cognitive-motor activities incorporating time, space, movement and cognition, this training provides a practical foundation for use of the exercises in your setting.
The training presented here is divided into four videos accompanied by handouts and a bibliography.
The training is in Italian and English.

Learn more about The Crispiani Method on the Italian Website Here
Find the 2020 Champion Pressing Book Here
Presenters:

Professor Piero Crispiani is a Theorist of Clinical Pedagogy, pedagogical professional practices and the epistemology of pedagogy at UNIVERSITÀ DEGLI STUDI DI MACERATA. His scientific research focuses on observed human behavior with particular reference to conditions of diversity, typicality and disability. The areas most studied are those related to cognitive processes, executive functions, developmental and behavioral disorders and disorders, autism spectrum disorders, attention and hyperactivity disorders, dyslexic syndrome, mental retardation, study method, cognitive enhancement, and cognitive fitness at all ages.
Dr. Eleonora Palmieri is the Director of AIRONE - Psychological and Pedagogical Victor Center, involved in education and in learning difficulties, language learning, disorders, disability. Dr. Palmieri graduated in Foreign Languages (English, Spanish and French), Pedagogy and Psychology. She is an expert in cognitive sciences and education who works in collaboration as a researcher with University in Macerata (Italy) concerning Special Pedagogy. Dr. Palmieri is also the Director of English Campus Itard organized by Centro Studi Itard, a residential campus for children and students with difficulty in the English Language. She is a member of British Dyslexia Association, Dyslexia Ireland Association and The Dyslexia Foundation.
Mary Mountstephen is former primary school headteacher, Head of Learning Support at a major international school in England and holds Masters Degrees in Special Educational Needs and Research in Education. She is currently working on a Doctorate in Education. Mary is the author of several books and many articles in the field of learning differences. Her focus is on the cognitive-motor-affect domains of learning.
www.marymountstephen.com/ @M_Mountstephen
Upon completion, a 6-Hour Professional Development Certificate is provided by Professor Crispiani via LIBERA UNIVERSITÀ ITARD in Italy http://www.istitutoitard.it/.

Course Curriculum
The Crispiani Method Level I 6-Hour Training
Available in days
days after you enroll
Activity Gym 2-Hour Training
Available in days
days after you enroll
Frequently Asked Questions
When does the course start and finish?
The course is online until December 2021 at which time it may be revised.
How will I earn professional development hours?
Upon completion, a 6-Hour Professional Development Certificate is provided by Professor Crispiani via LIBERA UNIVERSITÀ ITARD in Italy http://www.istitutoitard.it/. ​
What if I am unhappy with the course?
We would never want you to be unhappy! If you are unsatisfied with your purchase, contact us in the first 30 days and we will give you a full refund.